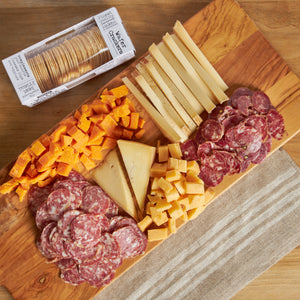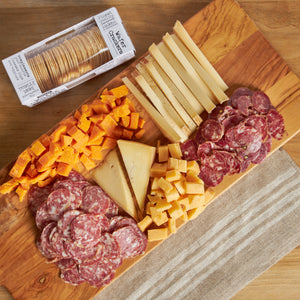 On Sale
La Fromagerie Best Cheese & Meat Selection
If there was a deluxe box that represented the best of the best of LF, it would be this one. Take pride in being EXTRA with our duck salami and the world famous Rosette de Lyon and one pound of our most high class cheese.
0.25lb Gouda Reserve Cow's milk

0.25lb Cave Aged Gruyere 12 months Cow's milk
0.25lb Mimolette Cow's milk
0.25lb Morbier Cow's milk
1 Rosette de Lyon French Dry Salami
1 Duck Salami
Olina's Wafer Crackers

Our signature gift box includes 1 pound of cheese and 1 pound of meat. Will serves 4 to 6 gourmands.